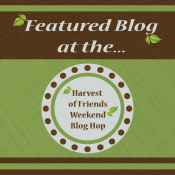 T
his is a FUN giveaway for the little girl in ALL of us! 223 Bloggers have joined together to celebrate The American Girl Dolls and just in time for Valentine's Day or Easter with not 1 giveaway but 2!
**Note - I've tried to turn off Captcha (no idea if I did) per a reader request. After this event it will be turned back on. I'm concerned about having it off on a children's blog - so if it gets bad or I get a lot it will go back on again

.
Check it out:
Hosted by:
Mamal Diane ~ keeping it simple, Sweet N Sour Deals,
The Naptime Review,
Cotton Ridge Homeschool,
Kaisy Daisy's Corner,
Mommie...Again,
Capri's Coupons,
Michelle Gills Blog,
Just a Little Creativity,
Monica's Rants, Raves & Reviews,
Stay a Stay at Home Mom,
Mommy Bear Media,
My Devotional Thoughts,
Mindfully Frugal Mom,
Simply Sherryl,
Spend With Pennies,
P
hillyfun4kids and
B & V Savings
We are happy to bring you this great giveaway.
The American Girl Doll giveaway.
We will have two winners.
Winner number one will get:
Doll + Starter Collection.
Winner gets to choose skin color, hair color and eye color.
Value $120.
Winner number two will get:
One American Girl Doll with the box.
Winner gets to choose which doll they want.
Winners will need to choose their prizes from American Girl Doll website.
Winner can not change prize for any other American Girl Product.
To be part of this giveaway you need to be 18 years or older.
This giveaway is only for US residents.
To gain entries to win, fill out the form below.
All entries are optional.
NYSavingSpecials is responsible for prize. If you have any question please send an email to nysavingspecials@gmail.com