This giveaway has ended. I had to pull the gadget off for rafflecopter as it was interfering with week 2's giveaway. The winner has been notified.
Today begins the
First Annual Classic Children's book event
. Each week I and Ella from
Mymcbooks.wordpress.com
will be reviewing a Classic Children's book and then GIVING it away! Family Literacy will be focusing on Turn of the (20th) Century Classics and you will find favorites like Heidi, The Princess and the Goblin and Stewart Little - Ella will be focusing a series of Dickens' Classics like Oliver Twist and others. Watch for the link below so you can enter her giveaway too!
Week 1 - The Princess and the Goblin
by George McDonald (1824-1905)
ISBN: 978-0060095529
Publisher: Harper Festival
Purchase on Amazon for $3.99 to $9.99
here
About the book
:
She immediately took off her ring and put it under her pillow. As she did so, she fancied she felt a finger and thumb take it gently from under her palm... and then, feeling with the forefinger of her right hand, (she) soon found her grandmother's thread, which she proceeded at once to follow...
Irene is still a very young princess, but she must grow up quickly when she and her mountain home are threatened by goblins who dwell below it. Fortunately, while the goblins are busy planning their attack, irene's mysterious grandmother is also busy spinning her a magic thread which will always lead to safety. Even so, the Princess and her loyal friend, Curdie, will need all of their courage and ingenuity to outwit the cunning goblins.
My thoughts
:
Irene is 8 years old and a princess living in a country house and bored with all her toys (after being stuck indoors for several days and no other children to play with) begins to wander the house. Eventually she becomes lost walking down corridors with lots of closed doors and after walking up several flights of stairs until she comes to one last staircase that leads upwards - where she hears humming.
She eventually meets Curdie, the little miner (all of 12 years old and already working) who saves Irene and her nurse who get lost on the mountain after dark (her nurse was told by Irene's King-Papa to NEVER have her out after dark - and of course this one time they are VERY late). Curdie discovers a plot by the goblins to find a "above world" princess for Hare-Lip the Goblin prince and off the story goes.
The book is filled with much adventure and your children will empathize with Irene's boredom with her life and Curdie's adventures underground will stir their imaginations. It's an outstanding book for kids 8+ and even grown ups like you and me!
Many of the lessons that Irene learns in this book are lessons that children would of learned as a matter of course several generations ago. Honesty, Obedience, Trust and Faith and more. The writing is older of course, the book was originally written in 1872, but it's easy to read and written as though George McDonald is telling the story himself. There are small paragraphs and sections where he is referred to as "Mr Author" and he refers to every little girl as a princess. And as we all know, little girls ARE princesses right?
I first received this book when I was about 8 years old and just starting to enjoy reading. I have enjoyed George McDonald ever since and have read many of his books some for children and some for adults. Other books you might enjoy that I have enjoyed are: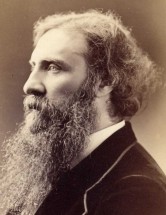 Sir Gibbie, also called The Baronet's Song (my favorite of all his writings)
The Marquis of Lossie
The Princess and the Goblin
The Princess and Curdie
Donal Grant
About George McDonald:
George McDonald was born in 1924 and was one of the most beloved Victorian authors throughout Great Britain and the US. He wrote over 50 volumes (children, adult and also theological) over the span of his life. Originally a Scottish minister he eventually retired and continued as a poet, novelist w/ a very vivid imagination!
This weeks Giveaway:
The Princess and the Goblin & a really cute necklace!
(Please note: the cover looks different on this review as I'm ordering it from Amazon and it will come to you direct. Unfortunately the picture came out really blurry so I didn't want to use that cover).
This giveaway has ended. I had to pull the gadget off for rafflecopter as it was interfering with week 2's giveaway. The winner has been notified.