** Giveaway! Read how you can WIN a copy for your family! **
I'm sure many of you have noticed that I haven't followed my original plan for reviews for the Summer Book Club. =D I've come across so many great books that it's been hard to stick to the plan - be sure to watch in the next 6 months or so as I bring some of the books I skipped out and review them as I need fill ins. This weeks Summer Book Club feature is:
Yuri's Brush with Magic
by Maureen Crane Wartski.
Age 9-13, 175 pages
ISBN: 978-0982454251
Pre-Order on Amazon
: $9.95 (Available 8/31/11)
About the book:
Tammy and Ken's mother is in the hospital, and nobody knows if she'll get better. When their great aunt Yuri arrives from Japan to take care of them, they set out to make her life difficult. But Yuri has some tricks of her own. Soon Ken uncovers an old family secret -- and Tammy's sea turtle rescue work soothes fears about her mother's recovery. But will they solve the summer's greatest mystery, the secret to Yuri's magic?
My thoughts:
Yuri's Brush with Magic
is a book for the preteen to younger teen crowd. Well written and fast moving, it's an easy book to finish in just a few hours (for those of us FAST readers) but still very enjoyable for anyone that isn't a speed reader too. There are many different directions the author takes us in such as art, families, bullying and even Sea Turtle Conservation.
Tammy and Ken start out their time with their Aunt Yuri determined NOT to like her, to make life so difficult that she sends them home. But as time goes on they discover that she isn't as mean as they thought but instead is hurting and has a hard time trusting others to actually care about her. They also meet their neighbor Mr Sol who is handicapped and gives them little chores to do in exchange for Ken learning about nature photography and Sea Turtles. During the time there Tammy learns several of the Japanese folktales from her Aunt Yuri and while she listens the paintings her aunt paints while telling the stories seem to come alive.
This is a wonderful easy reading book that has a lot to say about bullying, standing up for each other and for what's right and learning to sympathize and support those that are hurting or sad. It would be a great book to read at bedtime with your kids or for your kids to read on a rainy afternoon or outside on the lawn.
There is also a great section at the end of the book with Sea Turtle Fun Facts and also an interview with Matthew H Godfrey, PhD, Biologist from the North Carolina Wildlife Resources Commission: North Carolina Sea Turtle Project.
What others say:
"Yuri's Brush with Magic charms
with its Japanese legends and a paintbrush that seems to make its subjects come to life..." -- Cindy Hudson, author of
Book by Book: The Complete Guide to Creating Mother-Daughter Book Clubs
"We had been having trouble getting my daughter to read for pleasure. Then we decided to read a chapter of Yuri's Brush with Magic together at bedtime. I would read a few pages, and then she would read a few pages. Back and forth... This is the first book my daughter ever said, 'Mom, can we read another chapter... and one more...'" --
Deb, Mom of Rae (8)
Links you should check out:
About the author:
Maureen Crane Wartski
was born in Ashiya, Japan, in a house by the sea. Long before she published her first story at 14, Maureen was in love with writing. Inspired by an uncle who gave her a foundation in classical literature, she realized that worlds are magical things with which to create dissonance and beauty.
Maureen Crane Wartski blends stories and art in her young adult novels, art quilts and watercolors. An award winning author, she has written many YA and midgrade novels and short stories and has conducted writing workshops for all ages and grade levels around the country.
How about a giveaway?

SleepyHollowBooks.com

has offered 3 copies of Yuri's Brush with Magic for my readers! Are you one of the winners????
Giveaway: (the regular giveaway here - rafflecopter is taking a timeout on this one)
Mandatory Entry:
Please follow Family Literacy on GFC (left sidebar) Note: this MUST be done first so the other Optional Entries count.
Optional Entries:
Follow Sleepy Hollow Books on Facebook and leave a comment with a link back to the review/giveaway.

Be sure to leave the hyperlink in your comment so I can find it.

Visit

Maureen's Blog and read a couple of her posts - leave her a nice comment or two if you enjoyed yourself. =D
Follow ME on Twitter here. Pls leave your twitter link in your comment so I can follow you back.

Share this review on StumbleUpon, Buzz, Googling, FB, another kind of social media or a giveaway linky - 1 type per day/once only per type. (2 entries) (the buttons are at the bottom of this post)

Tweet (2x's daily - at least 5 hours apart)
"
#
WIN 1 of 3 copies of Yuri's Brush w/ Magic on @FamilyLiteracy - great book for #kids 9-13! http://ning.it/qL3ha9
"
Thanks so much!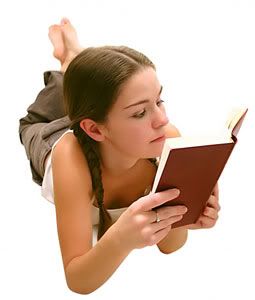 Only 1 more week of the 2011 Summer Book Club! I hope you have enjoyed every book this summer, if you missed out on any of the reviews here they are again. Just click on the link to find them!
Week 1: How Huge the Night!
Week 2: Journals of the Big Mouth Bass
Week 3: The Last Words of Will Wolfkin
Week 4: When Molly Was a Harvey Girl
Week 5: Uncommon Criminals
Week 6: The Elephant's Tale
Many thanks to

SleepyHollowBooks.com

for donating a copy of Yuri's Brush with Magic for the Summer Book Club and the 3 winning copies. The review and thoughts are my own and no money exchanged hands. The description of the author and the "about the book" is from the SleepyHollowBooks.com website.
I will draw the winner on 8/5 @ 10 pm - the winner has 48 hours to respond by email with their street address (no PO Boxes pls) and phone number (in case there's trouble delivering it).